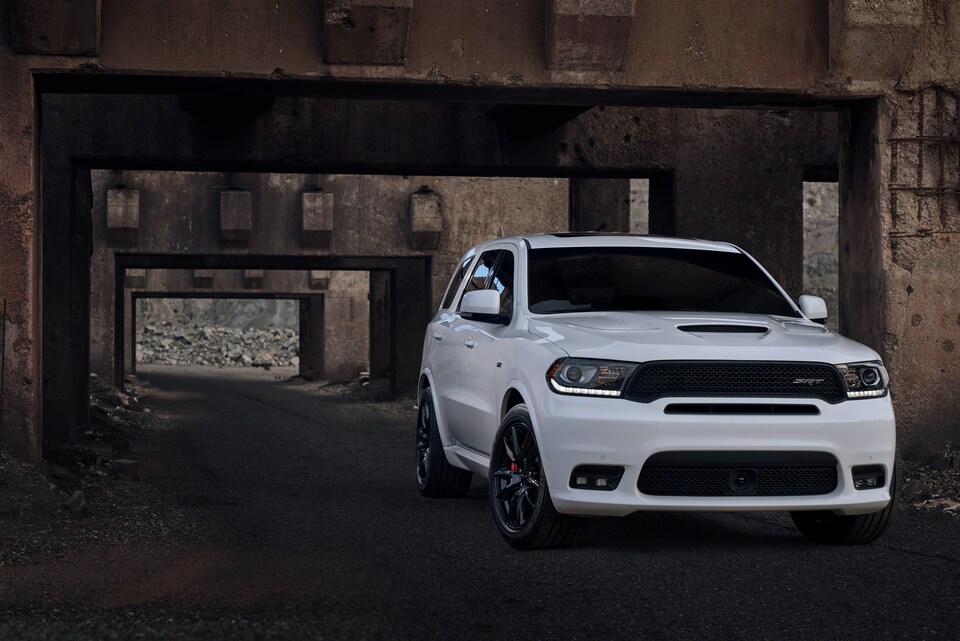 Although the 2018 Dodge Durango SRT get equipped with a powerful engine, the exterior of the striking SUV also has amenities that contribute towards the riveting performance of the vehicle. For instance, the sleek SRT hood, as well as the cold air intake, provide you with ideal handling and enhanced aerodynamics. Additionally, to assist you on your thrilling adventures, there is the center air inlet duct that blows out the hot air that accumulates in the SUV. Visibility while driving your vehicle also gets heightened with the LED fog lamps.
The rear fascia of the 2018 Dodge Durango SRT also is stunning. From the body color that flows throughout to the gloss black accents, there is a lot to admire. The wheels that you choose for your SUV also contribute towards the performance. With sturdy options like the optional 20-inch forged aluminum wheels to the standard five-spoke 20-inch Goliath wheels with black noise finish, the wheels of your SUV will propel your travels to another level.
Do you want to learn about other qualities that the 2018 Dodge Durango SRT has? Contact Robert Green Chrysler Dodge Jeep in Monticello, NY, or stop by our dealership and check out which models we have in stock of the 2018 Dodge Durango!