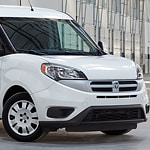 The Ram ProMaster City is a versatile vehicle that can be used for a variety of purposes. It has many capability features that make it perfect for business owners or anyone who needs to transport cargo. In this blog post, we will discuss some of the most important capability features of the Ram ProMaster City.

1. Best-in-class cargo capacity

The Ram ProMaster City has best-in-class cargo capacity, meaning it can hold more than any other vehicle in its class. This is perfect for business owners who need to transport large quantities of goods or materials.

2. Excellent fuel economy

Another great feature of the Ram ProMaster City is its excellent fuel economy. This vehicle gets an estimated 28 mpg, which is perfect for those who need to save on gas costs.

3. Powerful engine

Despite its small size, the Ram ProMaster City has a powerful engine that can get up to speed quickly. This is perfect for anyone who needs to make quick deliveries or get to their destination quickly.